Transports Lalgy is passionate about giving back to the community in which we operate and promoting the community, with a focus on providing the less privileged with access to education and social health. Several projects have been successfully implemented and maintained in accordance with our policy, doing what is best for our people's environment through safe and sustainable inclusive business operations.
The fascination that football arouses in the lives of children and young people in Mozambique is undeniable. In front of a ball, the other games are left aside and part of the children and adolescents feed the dream of wanting to live in football one day and transform their lives and their families.
Transportes Lalgy has been sponsoring the training of players since the opening of the Blackbulls club. However, contrary to what happens in countries on the European continent, the vast majority of African clubs do not have enough structure and human resources to act in the training of these players.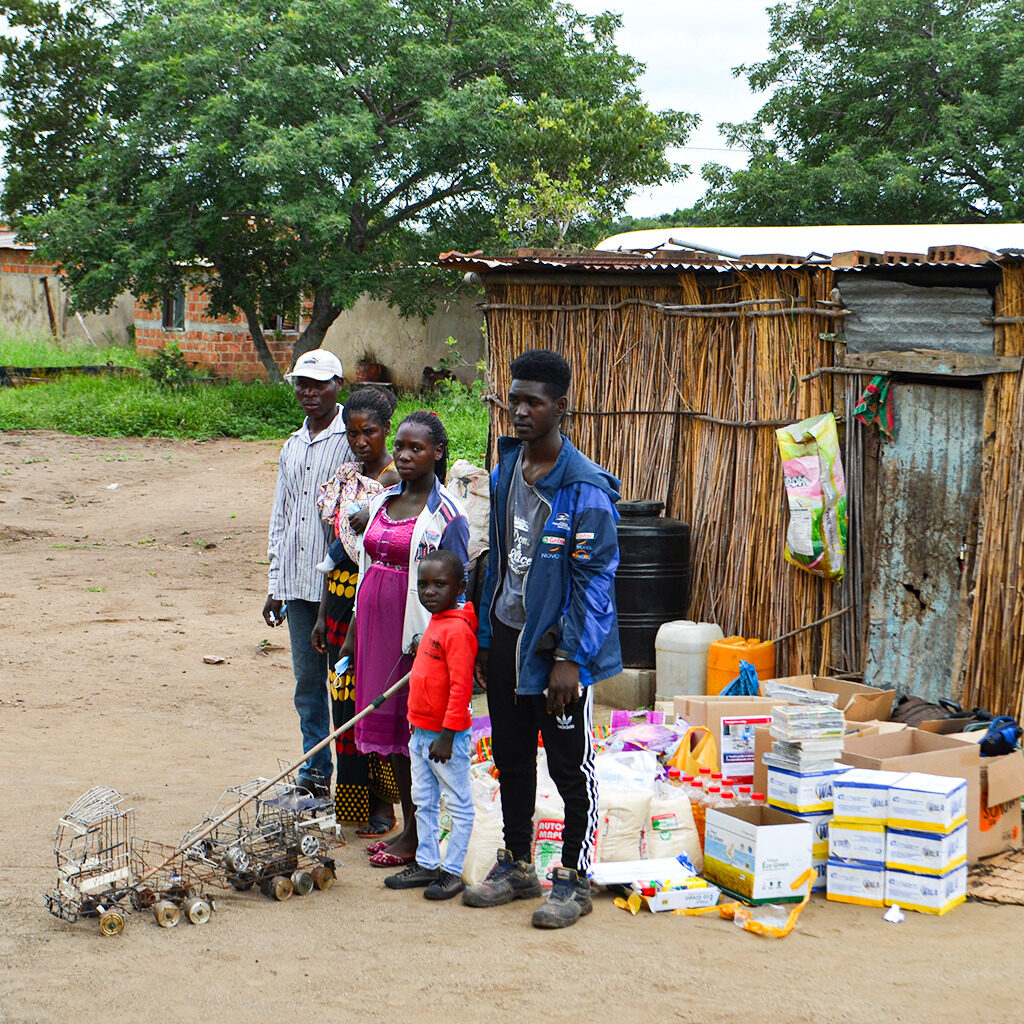 In a special action carried out by Transportes Lalgy, more than 50 kg of food and school supplies were donated to the needy family of Guimarães who live in Koromane – more than 200 kilometers from the province of Matola. The initiative is part of the company's social responsibility, and had the support of all the workers of all the company's delegations.
It all started with an image of Guimarães in the company of his truck with an abnormal trailer made with recycled wire, claiming that when he was an adult he would like to be a truck driver for the company Lalgy.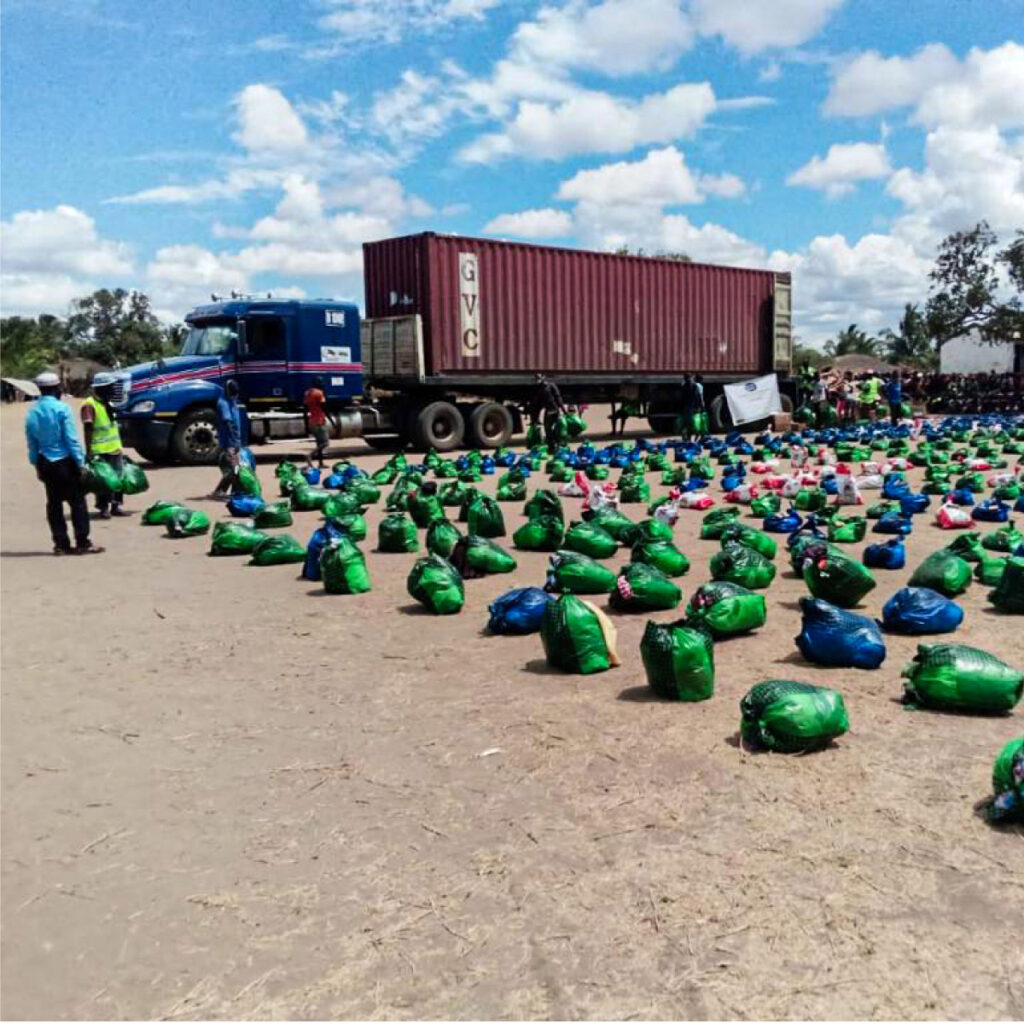 Support for victims of the terrorism that prevails in Cabo Delgado.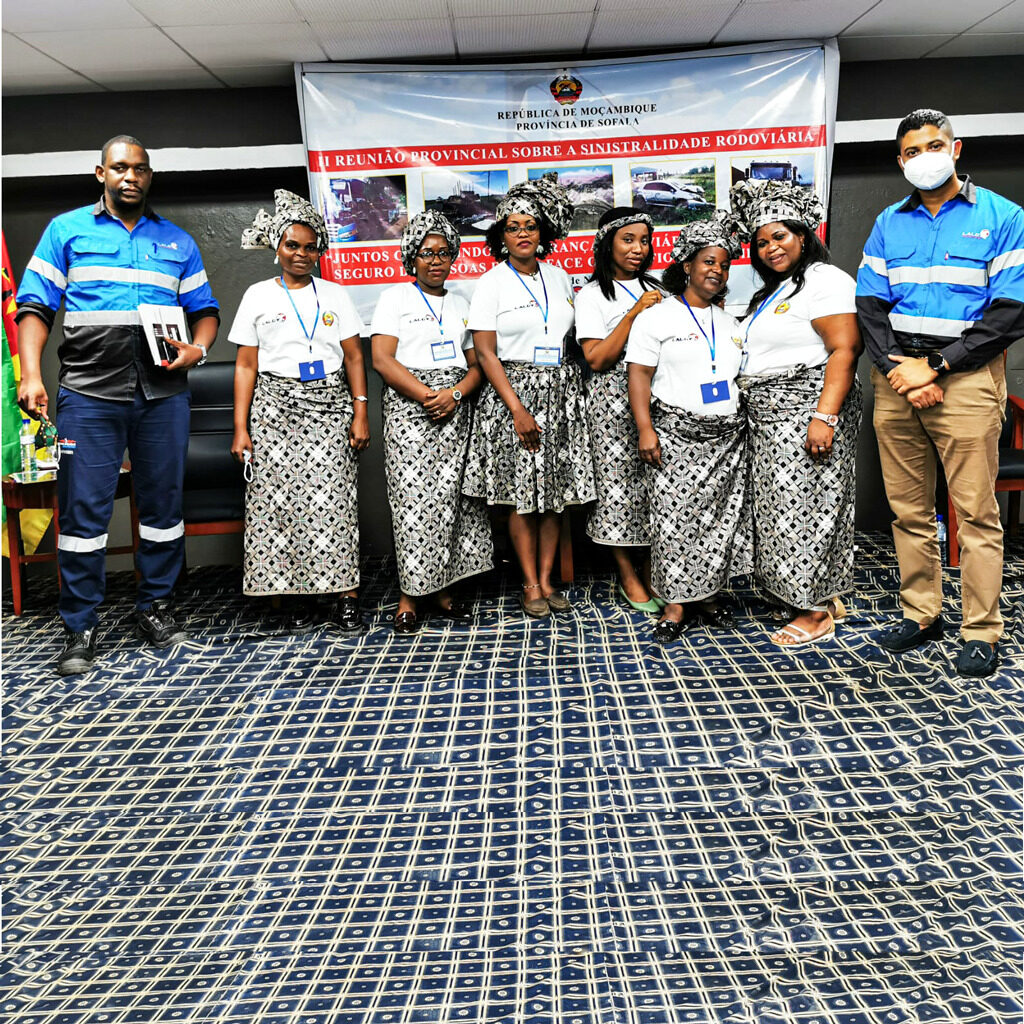 Transportes Lalgy delivered banners, t-shirts, badges and alcohol gel to the representative of the city of Beira.
The objective of the meeting was to determine and implement concrete measures to reduce the level of road accidents that are registered on the
national roads EN1 and EN6.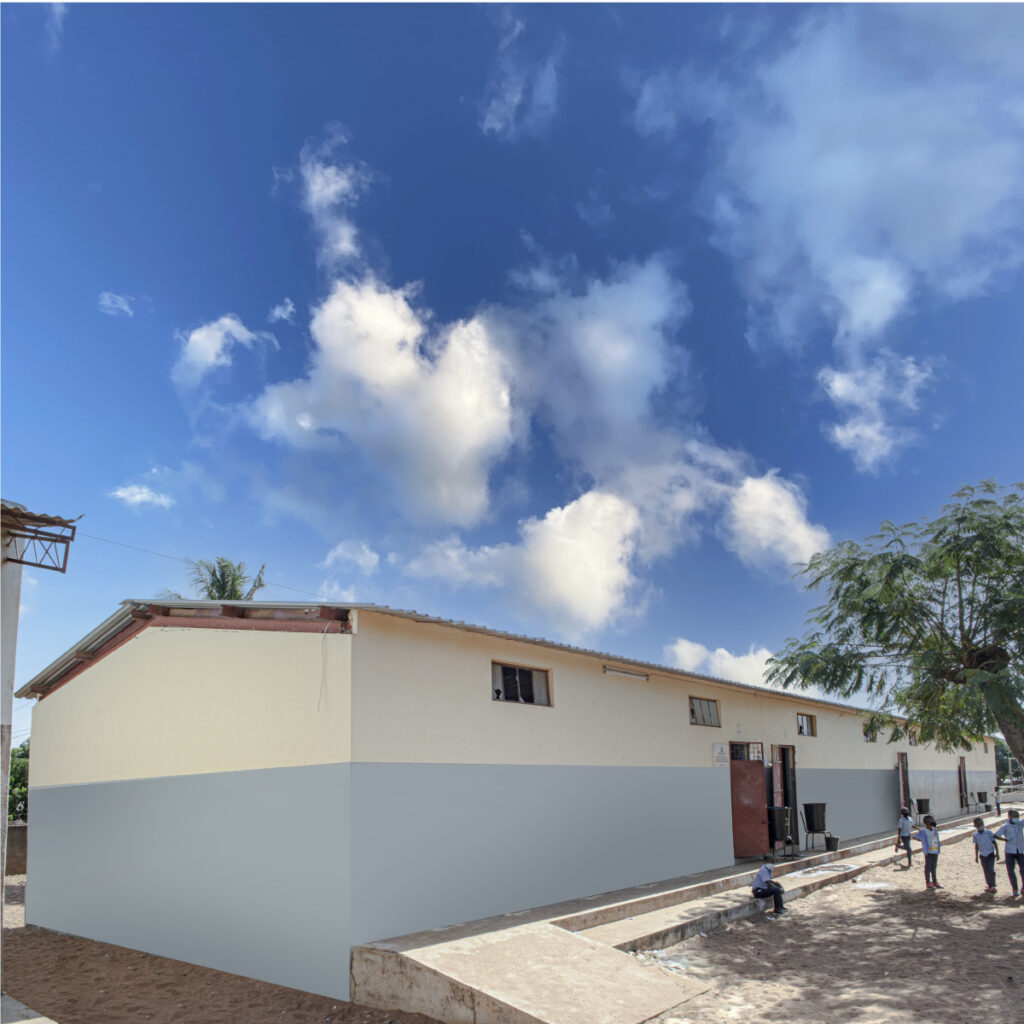 Support in the area of ​​Education, which, in partnership with the Municipality of Matola, delivered 4 classrooms to the Matola "C" Primary School , located in Maputo Province, Matola.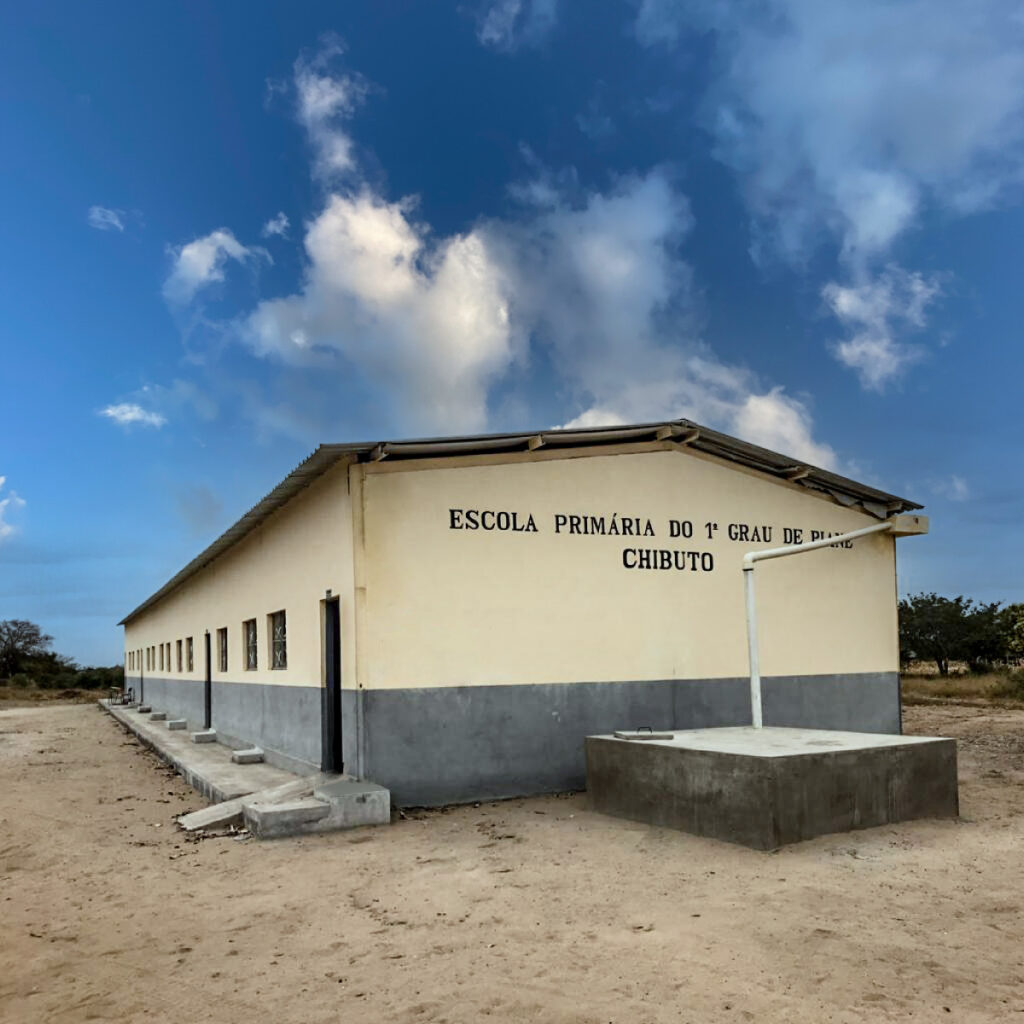 Support in the area of ​​Education with the construction of the 1st Grade Primary School in Piane, located in Maqueze, Chibuto district.