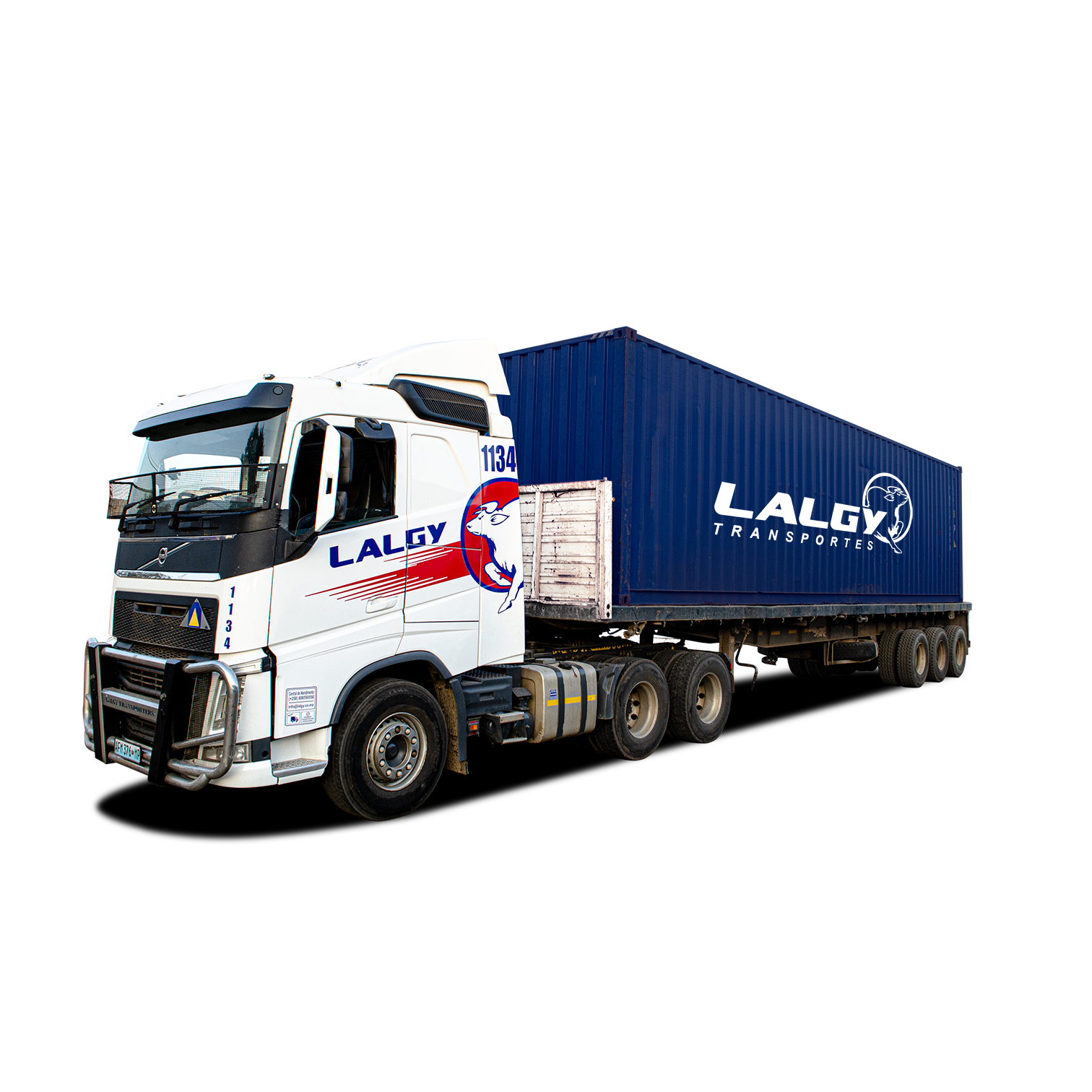 Tri Axle Flatbed
We have a new fleet of over 150 Tri Axle Flatbed trailers that are extremely versatile and run over four million kilometers per month, supported and maintained at strategic support points across SADC.
We invested in Superlinks due to the primary and secondary distribution of supplies for the FMCG industry and its flexibility where each trailer can operate independently and increase the tractor truck's coefficient of utilization currently containing 32 Flat Deck Trailers Interlinks and superlink Tautliners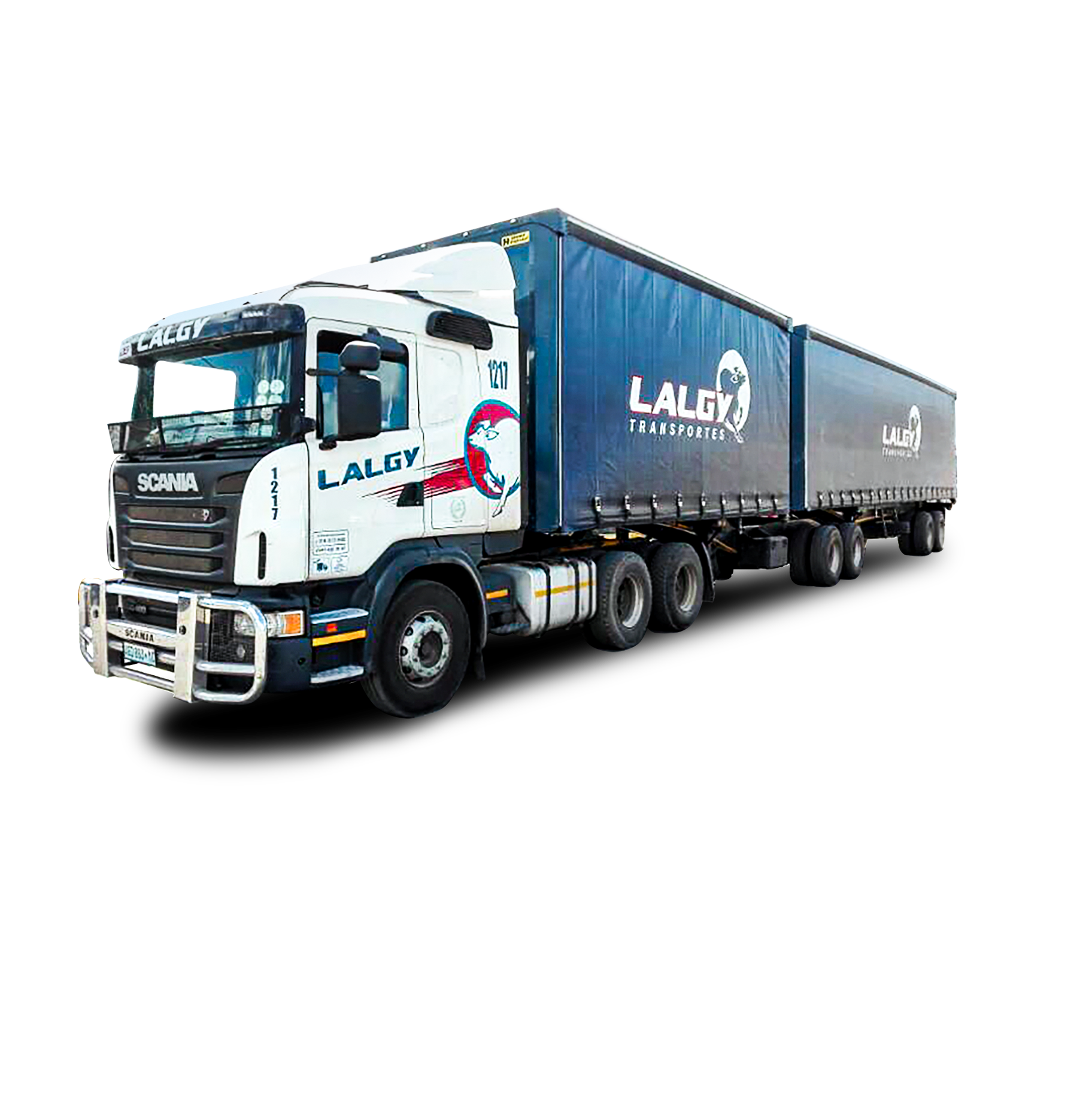 Lalgy trucks for the transport of fuel liquid have cameras and specific regulations for drivers to comply, such as controlled speed, with the need to displace large amounts of fuel, both to the interior of Mozambique and to neighboring countries, attempts have increased considerably, having the company equipped itself for this, with the current fleet of over 150 tanks with the necessary equipment in the process.
The company acquired more than 50 abnormal trailers to serve the special market for transporting large machines such as tractors, cranes, combines, forklifts and other robust machines that require specialized services in their handling.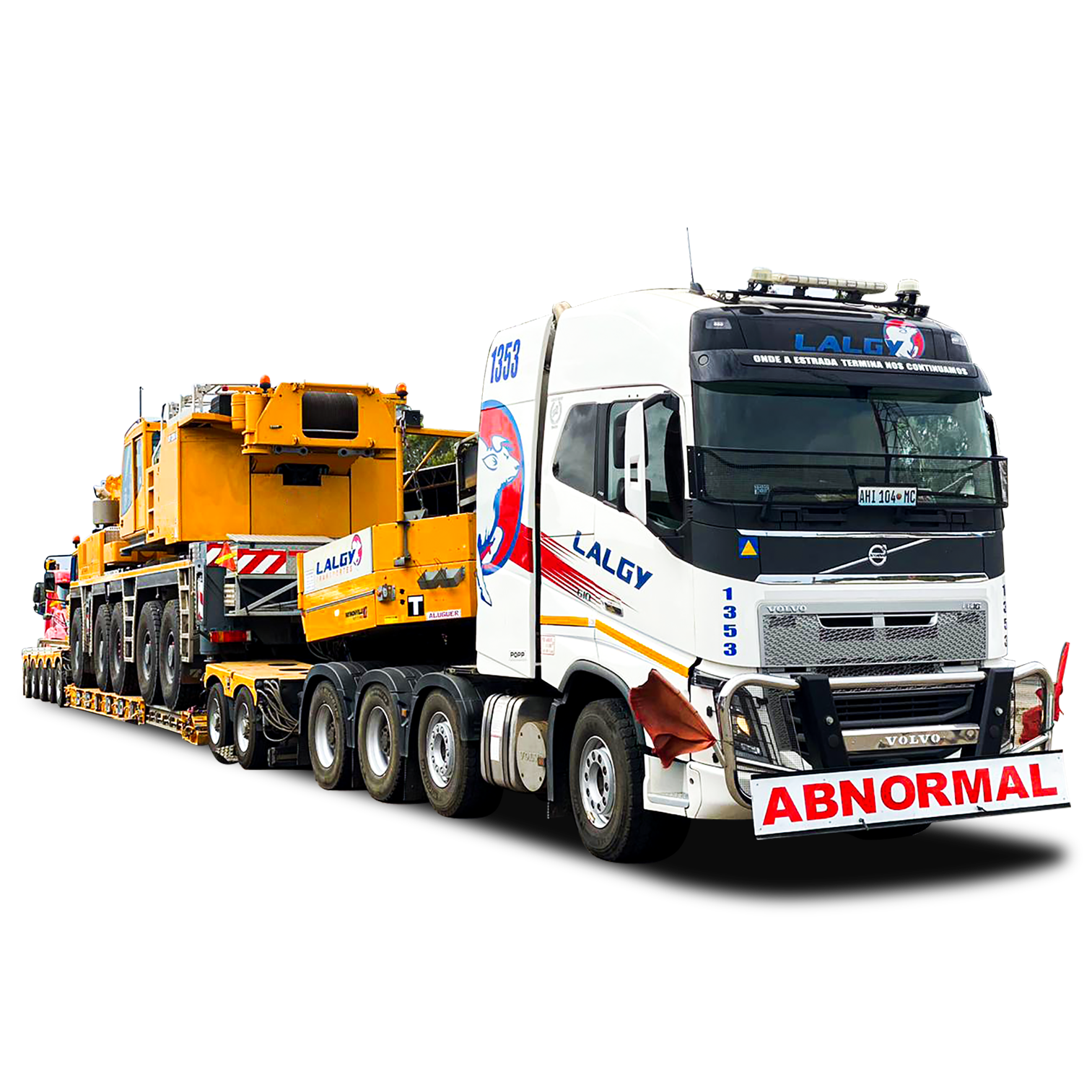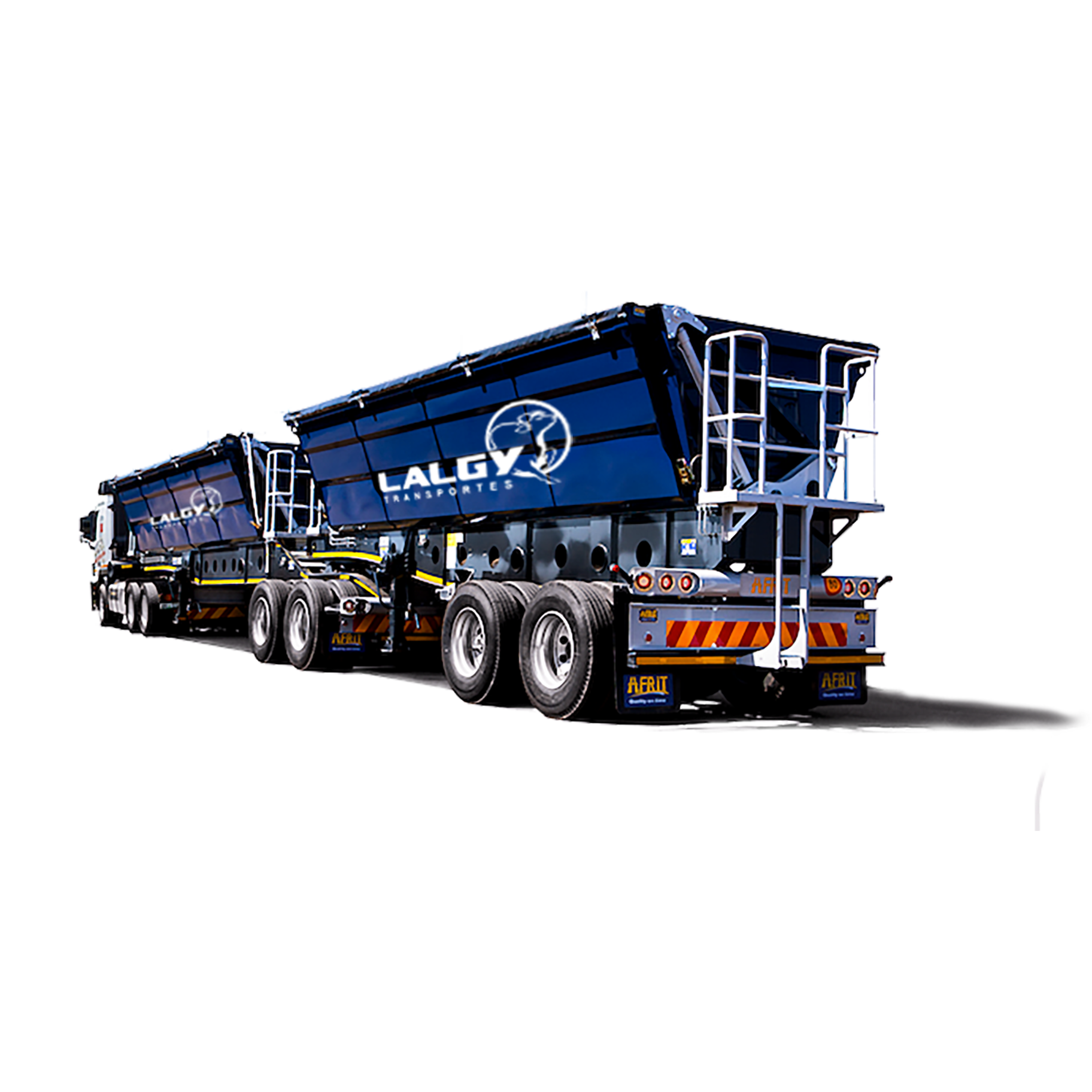 The division predominantly serves the bulk mineral and agricultural markets, including the construction industry, investing more than 500 dumpers to meet the demand of the domestic market and some neighboring countries.